Turn your Revit projects into beautiful, memorable renderings
Bring your Revit models to life
When it comes to BIM and its innovative array of intelligent 3D drawing capabilities, Autodesk Revit remains one of the major design tools across the architectural, engineering, and construction industries.
Lumion 3D rendering software is designed especially for architects who want to convey the beauty and vision of their Revit projects. Even if you have zero rendering experience, Lumion instantly creates a live connection to your Revit project. 
And in less than an hour, you can capture your project in its real-life or conceptual context in a compelling, immersive way, and quickly render images, videos, or 360 panoramas.
Once you import your model into Lumion, you enter an intuitive, world-building environment that makes it easy to convey the beauty of your design at any phase of your project.
You can sculpt mountains, shape hills, and create rivers and lakes. With thousands of models in the built-in content library, it takes only minutes to create true-to-life exterior, interior, urban, or rural scenes.
Lumion comes with thousands of high-quality materials, lighting options, and atmospheric effects to help express the vision of your design.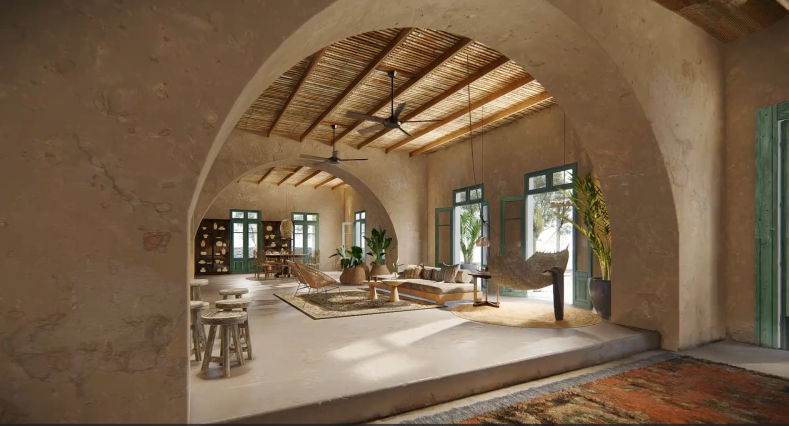 "In the span of three days, I taught myself the program, I rendered a high school, and I produced the animation for it."

Director, Technology, Pfluger Architects
Model and render in real-time
Lumion LiveSync is a free plugin that creates a live, real-time connection between your Revit model and Lumion's immersive environment.
This enables you to see the changes you make to the model in Revit instantly reflected in Lumion's scene editor.
So when you're in the early stages of the design process, you can easily explore how your modeling choices impact the photorealistic or conceptual presentation of your project.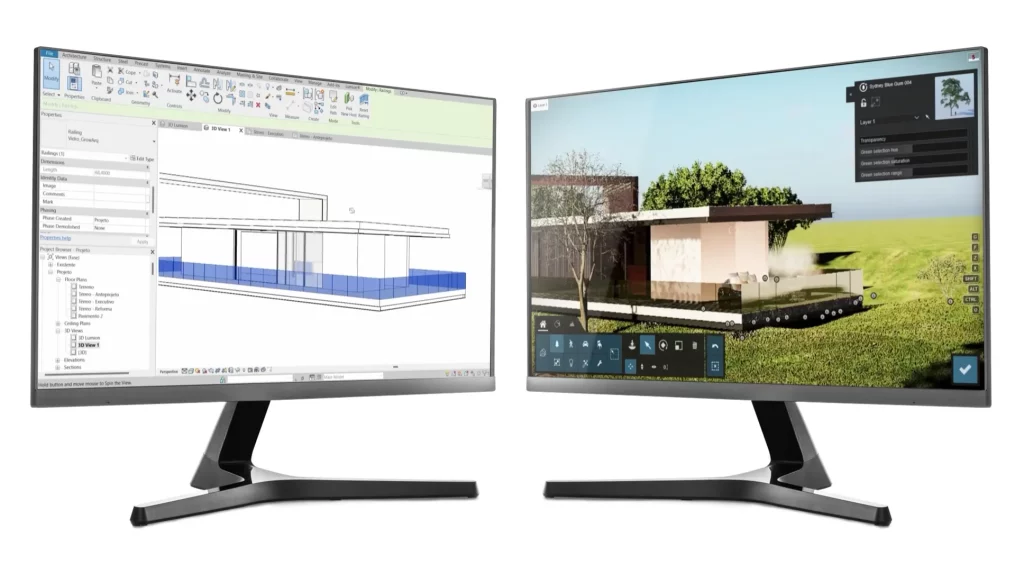 Add Lumion to your workflow
Lumion is compatible with all CAD and 3D modeling programs and file formats. While LiveSync creates a faster, more seamless experience, you can also export your project as a Collada .dae file.
For more information about the model import guidelines for Revit and Revit LT, check our model import guidelines.
Did you know that you can also determine the level of detail of curved surfaces when importing into Lumion? Or that you can place all of the textures in the same .dae file?
No matter what you're trying to accomplish with your Revit-to-Lumion workflows, you can find helpful information on the Knowledge Base or get in touch with like-minded visualizers and architects from around the world through the Lumion Community.
Bring your structures to life with the greatest ease, in the highest quality
Visualize interior spaces as if they are ready to be lived or worked in
Create lifelike landscapes with details only found in nature itself
An extension of your imagination
With Lumion, you're in control of your ideas. Create stunning visualizations of every angle of your design — at any point in your creative process